How to use companion plants
Looking to discover how to use companion plants to get the most out of your English Roses? In this blog we share our top tips to enhance gardens all year round.
---
Envision a seasonal scheme
Companion planting can be used to lengthen rose season so that there is life, texture and colour for months on end, but focus too on using plants that flower at the same time as your roses. High-summer perennials such as Phlox, Geranium, Delphinium, Nepeta, Campanula and Penstemon work well, but the repeat-flowering nature of English Roses also gives you a second wind for creativity come autumn. Try using Aster, Helenium, Rudbeckia, Sedum and Salvia or add movement and structural interest with grasses like Miscanthus and Pennisetum.

Gardener's Tip
Give your roses room to grow
Roses are greedy feeders and do not like too much root competition, particularly when they are young and establishing. Leave a minimum of 50cm from the base of your roses and your companion plant to make sure they do not pinch all the goodness away from your rose.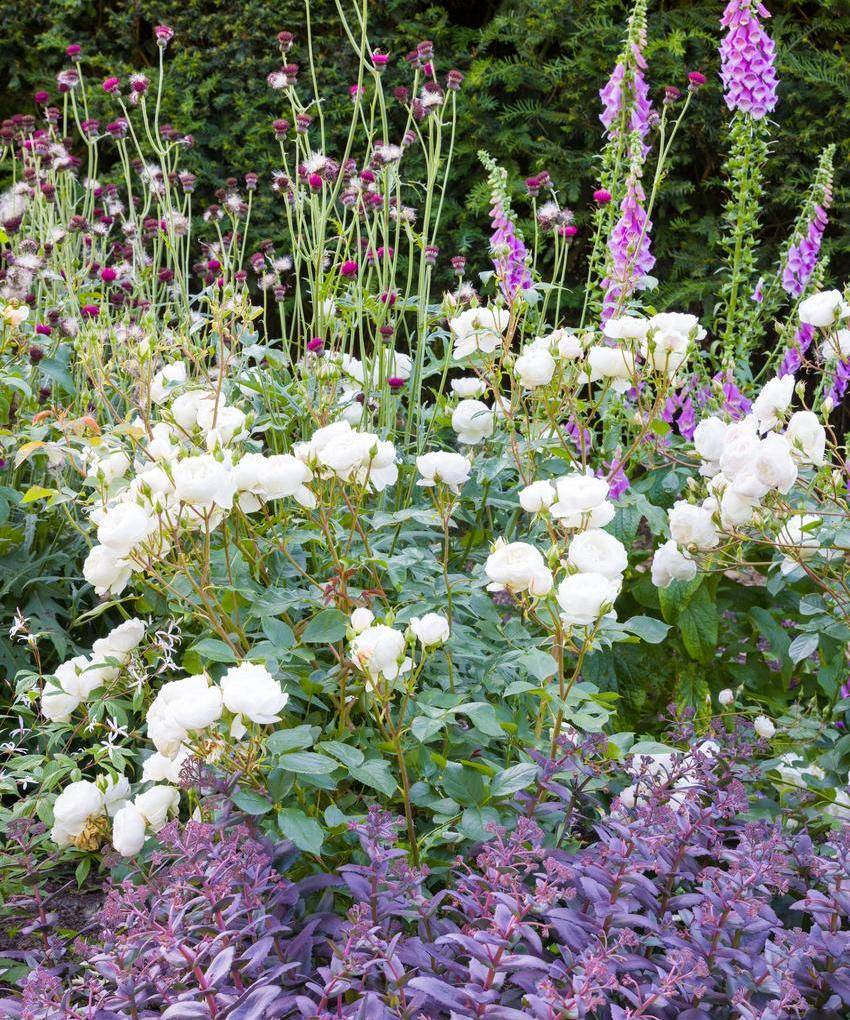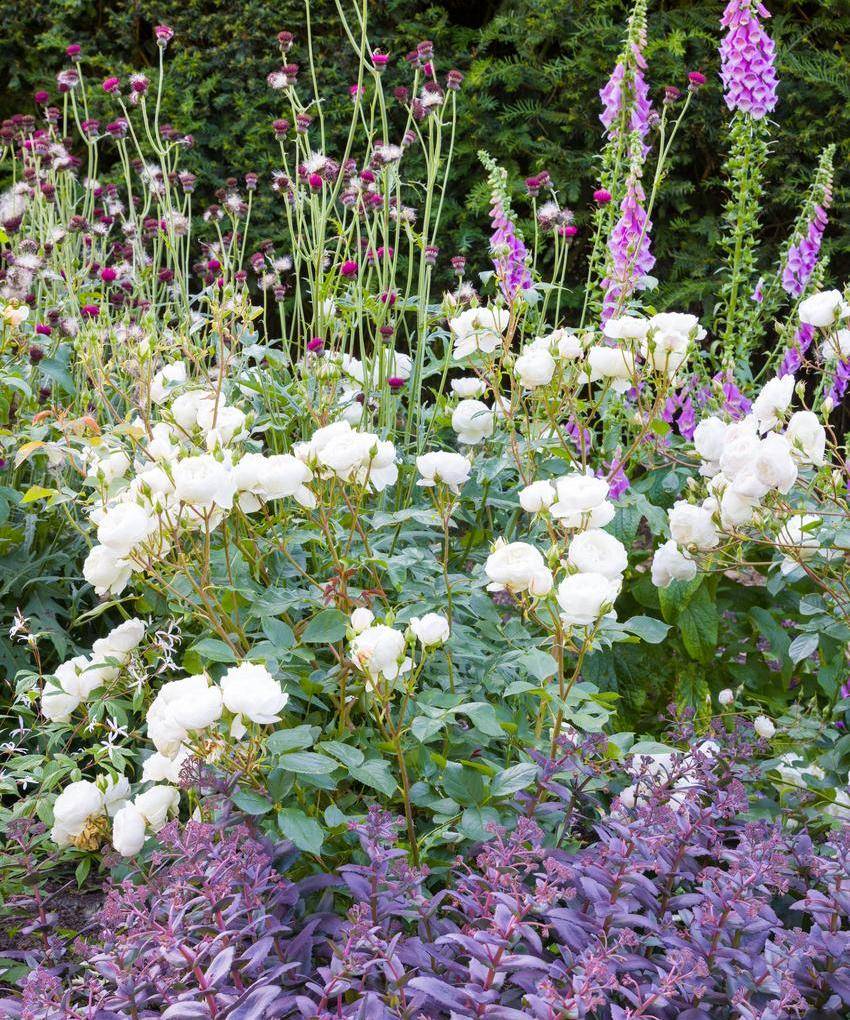 Vary height, shape and form
Variation in a border allows each plant to have its moment. Introduce those with vertical spikes such as Digitalis (Foxgloves) or spires of Salvia nemerosa 'East Friesland' alongside airy plants such as a Sanguisorba or Gillenia trifoliata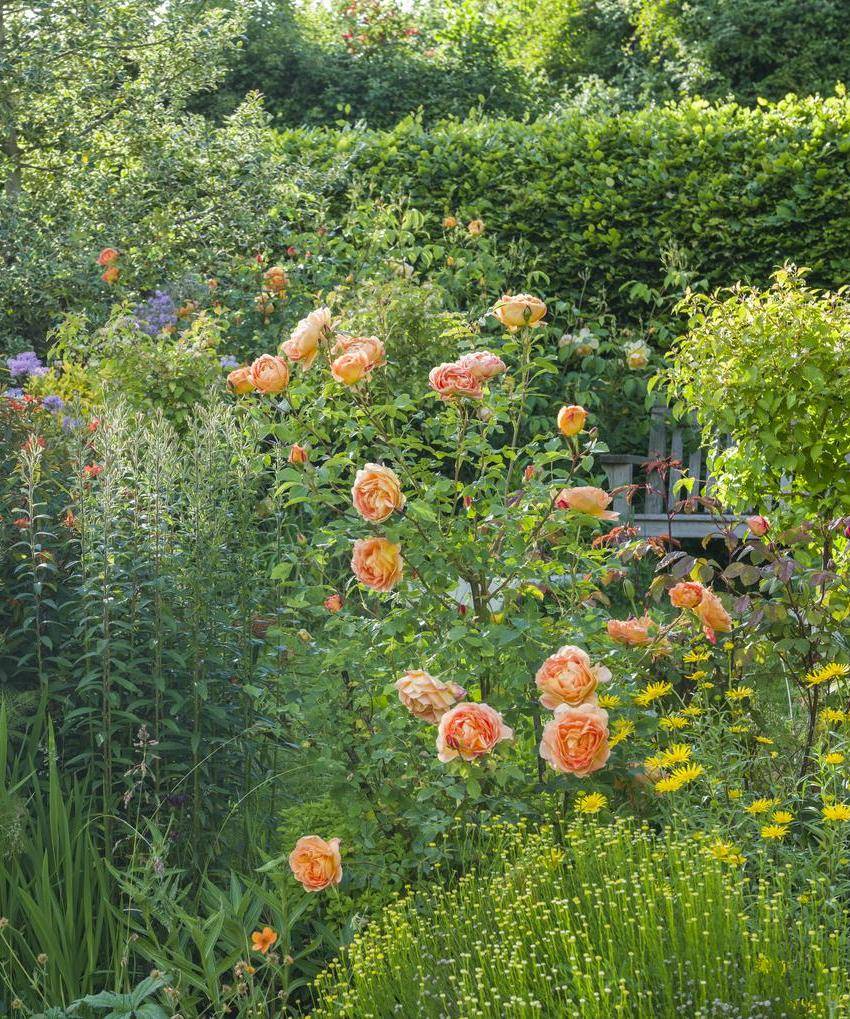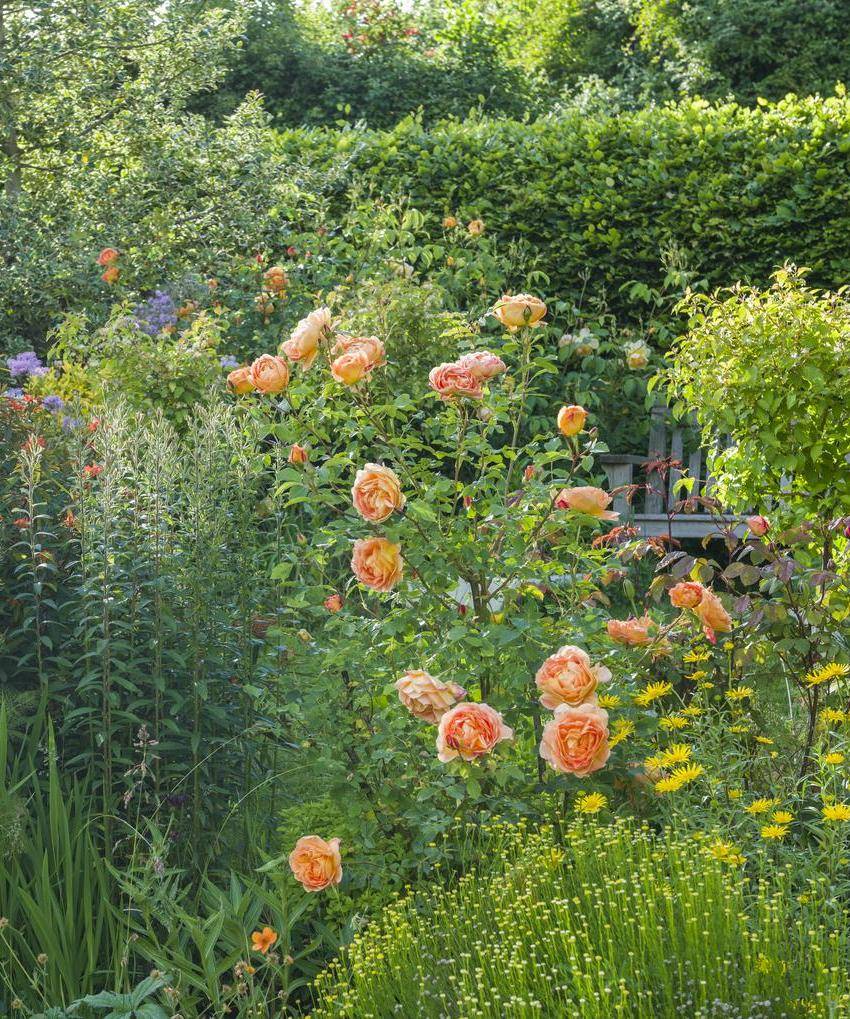 plant perennials
in groups
We recommend planting perennials in groups to give the illusion of larger plants. Not only is this a visually appealing option, but it also helps to protect your soil. Just be sure to leave enough space for your plants to mature
The bountiful benefits of companion planting
Let nature lend a helping hand in caring for your roses by planting alongside them flowers and herbs which look out for one another. Companion planting will not only add year round colour and interest it will attract insects that in turn deter pests and help to prevent disease.
READ NOW